Sliding Doors should be Gliding Doors
Over time the rollers wear out and need replaced. Waimak Window and Door Repairs carry a wide range of replacement rollers to and get things sliding and gliding again.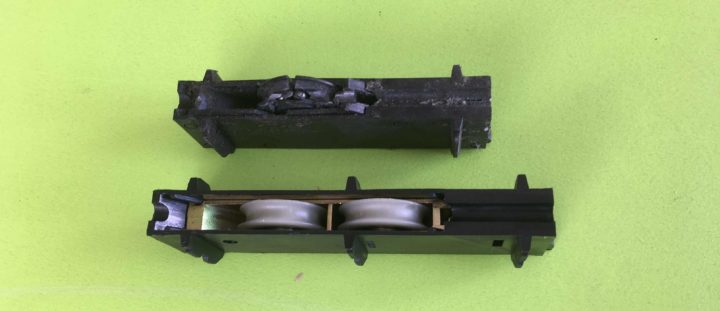 If worn out rollers are left too long, they might damage the track they slide along, so even with new rollers, the door may slide unevenly. If that's the case, we can repair or replace sliding door tracks as well.
Broken or Worn Door Handles
We can replace or repair most makes of door handles, be they hinged, sliding or bi-fold doors
Sagging Doors
Often Aluminium Hinged doors will sag over time, usually scraping against the bottom of the frame as you open and close them. We can realign your drooping doors and get them sitting snugly back in the frame.
Hinges
Aluminium hinges can stretch or crack, causing doors to sag or hang unevenly. We have a wide selection of new hinges to replace those damaged from wear and tear or misuse.
Flush Bolt Repair
Flush bolts are rods at the top and bottom of your French doors and bifolds that lock the swinging door in place.
They can get jammed which means the doors can't be opened, or other times they don't align with their keepers causing draughts. Often it's an easy fix by adjustment but if the Rod tip has broken off  replacement is necessary.
Lock, Stock & Barrels

Whether you need your whole lock replaced, or just a new barrel, we can fix that too. Perhaps you would like only one key to operate all your doors?
We also install deadlocks which are a great deterrent for burglars and may qualify for a rebate from your insurer.
Insect Screens
Due to their lightweight nature, screen doors sometimes require tightening up. We also replace rollers for these too.
Internal Cavity Sliding doors – Wardrobe and Cupboard Doors
We can fix rollers and tracks for your internal doors as well.